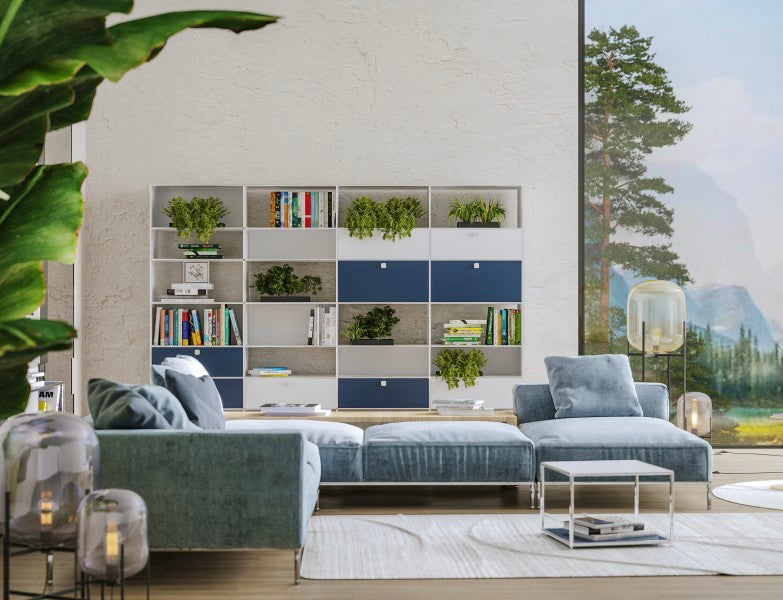 Intelligent. Durable. Modular. Konektra! Konektra has stood for the very highest product quality and impressive individual customer service for over 10 years. 
Konektra
is a registered trademark of Konektra GmbH. 
All Konektra products are designed and manufactured with a high level of quality and durability. In addition to the highest quality standards, all products also combine intuitive use, clear added value and modularity. Because only through high quality and the interchangeability of individual elements, Konektra can offer every customer lived sustainability with the products. Timeless design and focus on the overall aesthetic impression complete the catalog of requirements for the product family.
The modular shelving system SYSTEM 01 that gives you the freedom to customize your furniture to any living and working situation. You define proportions, color and your personal style. Create your individual furniture that suits you!